Our Team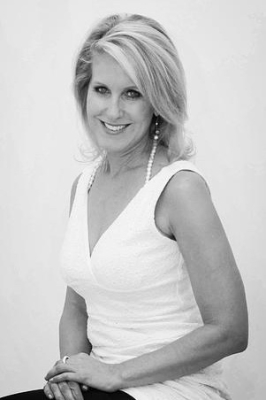 LISA MCKENZIE, Executive Producer
Founder, You Night Empowering Events and Ooh La Bra
As a graduate of San Diego State University, Lisa hails from a background that includes being President of Delta Gamma Sorority and and entrepreneur for 25 years in the Convention and Hospitality Industry. Lisa's passion for ex
ploring opportunities to empower women is what drives her daily ambitions. In 2010, Lisa founded Ooh La Bra, a company that designs beautiful bra straps designed to be seen that attach to strapless or convertible bras. The company's tagline, "We Lift You Up" represents the heart and soul of everything both companies are about. Recognizing the positive role she can play in the community, Lisa founded You Night as a way to fuse her special events experience with her sorority background  As Executive Producer of You Night, Lisa works with the team to develop year-round programs that bring the participants together in meaningful, joyous ways. Together with her amazing team, Lisa works as visionary to grow both company's concepts to empower women who have faced adversities.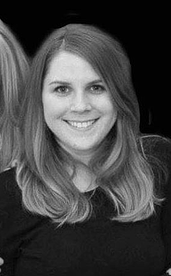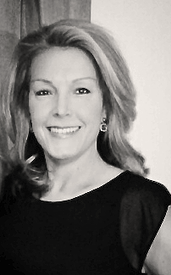 DAWN GALLO, Model Liaison, Salon and Boutique Liaison

Dawn plays a vital role with You Night as the main contact for all the models and alums as it pertains to rehearsal schedules, boutique fittings and salon appointments. She regularly checks in with them to see how they are doing. Dawn has been with You Night since 2014. Here is her bio: My name is Dawn Gallo. I live in Lakeview(on Southshore). Graduated from Ursuline Academy and Charity School of Nursing in 1993. , I am the mother of 2 beautiful girls; victoria (19 ) who is a freshman at LSU and Alison (11) a sixth grader at St.Dominic. I am a wife of 24 years to my husband John ; who is a Dentist and Dean of Clinics at LSU Dental School. I love to paint abstract paintings and design jewelry in my spare time. One of my greatest joys in life is being a team member of You Night for the past 3 years. I have worn many hats during that time period. I started off as the gifting chair, then moved to assisting with fundraising and now Model Liason / boutique Liason. My favorite part of You Night is our ladies. I enjoy each part of their journey :from the first phone calls made to welcome them to the program, to getting to know them and their walk thru cancer.. to seeing them transform right before my eyes into new vibrant individuals who are confident and ready to conquer the world. I enjoy giving them my gift of friendship, hugs, shoulder massages, texts of inspiration and sisterly advice. I give to them and I receive tenfold in return. These ladies become part of my daily life..they are why I devote my time to such an amazing and awe inspiring program. I am ready and excited to see what the future holds for all of us , who are a part of a dynamic team of professionals , giving hope and new life to women in the US and beyond.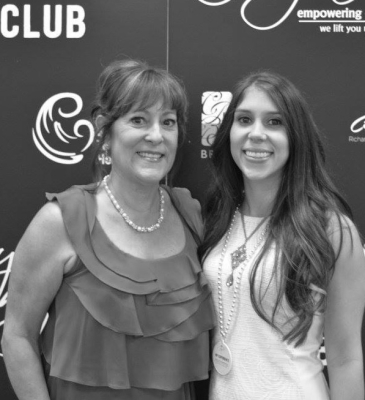 NANCY RUIZ and AMY PASENTINE,PRESS RELATIONS AND DIRECTORS OF SPONSORSHIP
 

 Nancy and Amy have been part of the originaL team that launched You Night Empowering Events in 2013!  This mother/daughter team has a heartfelt commitment to the program, as family members and employees at Florida Marine have been participants in You Night.  Florida Marine has been a Legacy Partner since You Night's inception.   Nancy and Amy can be reached for any questions pertaining to Sponsorship and Press.
 

Contact:  

Nancy Ruiz
nancyliving@gmail.com
985-778-6358

Amy Pasentine
amylouru@gmail.com
985-778-8555

​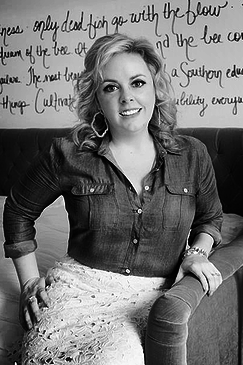 CANDRA GEORGE, Lead Photographer
Portrait Photography, Pose Techniques
The Art and Photography of Candra George
Art and photography have been passions of Candra's from an early age.  Candra has been working in the industry since 2001, shooting professionally since graduating college in 2007. Candra's art and photography has been featured in print and television. Some of the companies include Bella Bridesmaids, Well Wed NY, Mamie + James, Anna Griffin, Elegant Crafting with Anna Griffin QVC and HSN, Prima Marketing, Inside Northside, Inside New Orleans and Tattered Angels among others.   Candra works with the You Night participants to help make them feel comfortable in front of a camera, to capture each model's unique style.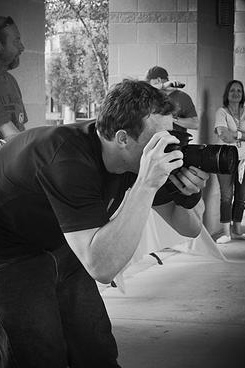 DYLAN MARAS, Event Photography/Videography
Dylan Maras and White Donut Productions
Featured in National Geographic, Geo Magazine, The Australian, and the National Humane Society, Dylan has traveled the world as a Photographer/Videographer filming in places such as South Africa, Europe, Alaska, Australia, and Borneo. Dylan has donated countless hours working with our You Night models to make them comfortable in front of the lens and create magical moments these ladies will remember for a lifetime.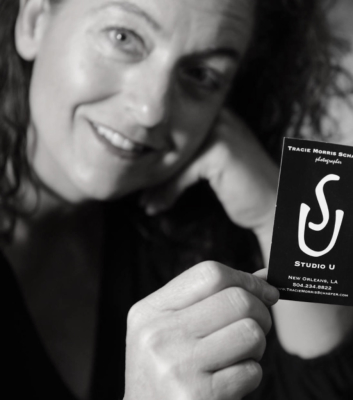 TRACIE MORRIS SCHAEFER

PHOTOGRAPHER
Tracie, owner of StudioU, has been part of the You Night team since its inception.  Tracie takes many of the beautiful photos featured in our program, including the outfit shots, portraits and runway shots. "One of the questions I have been asked time and time again is ,"What kind of photography do you do?"
An average day for me can start, with shooting kids in the park, then I cover an editorial story, then the President is in town speaking at an event, a ship in coming into port with an interesting cargo, then I 'm helping someone with their new CD, a model needs a headshot, closing the day with a grandparent's 50th anniversay party. So to narrow it down a bit, I usually say , I photograph people. I photograph life.  Well People and life are one in the same. WE are born, we grow, we work, we play, we die...and I photograph all of it.  Life moves so fast and I love being able to capture a moment and just hold it for a second.    Perhaps it is because I have a terrible memory, but there is a drive inside of me to grab moments. There is nothing like the satisfaction when I succeed and capture something visually or emotionally moving. I feel it and my client's feel it.  So yes, why it may sound vague, it is nonetheless true, that everyone is a potential customer for Studio U. I document PEOPLE and people's lives, I document all aspects of life. Call me, go to my website, life is happening all around us, with me...the studio is YOU, it's all about you, STUDIO U   www.studiou.com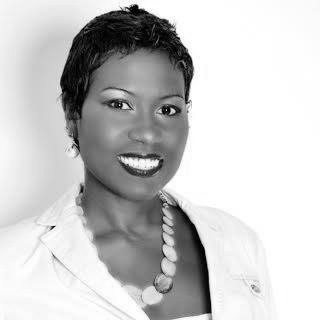 TAMMY BROUSSARD, RUNWAY DIRECTOR
Tammy McCormick Broussard, a native New Orleanian, has been modeling and teaching for 24 years.  She is a managing member of a family agency, Chic Nouvelle Model Management, which represents talent, has a television show, a magazine and a full in-house production studio.
She earned her B.S. in Finance from the University of New Orleans, attended N.O.C.C.A. and taught at John Casablancas Modeling and Talent Agency. She has appeared in motion pictures, commercials, television, radio and print. 
Since joining You Night, her modeling career has taken on a new purpose.   The negative self-image effects of cancer have been mitigated, if not eliminated completely, by meeting such beautiful women struggling with the same condition. The resilient souls she meets through You Night are her medicine.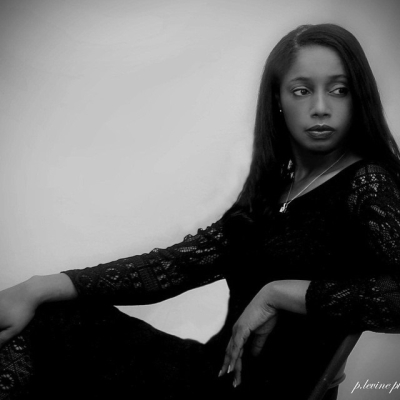 LESLIE LEGANIA,  ASSISTANT RUNWAY COACH
Leslie Legania is a native New Orleanian. She is a professional model and actress and founder of Positive Image Modeling, Etiquette and Charm School in Gretna, Louisiana. She is the former Director of Education for Barbizon Modeling School and has starred in numerous motion pictures including JFK, Undercover Blues, Mate Search and the Pelican Brief. Leslie, an accomplished runway trainer, has appeared in over 2000 fashion shows in her lifetime and has starred in commercials including McDonald's, Burlington Coat Factory, Oakwood Mall, Lakeside Mall and Lesson Chevrolet. Her print includes Ebony Magazine, Essence Festival, Payless Shoe Store, Foxmoor and Country Fair.  Leslie has a degree in Accounting.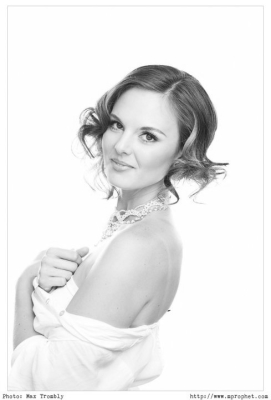 LAUREN SIEGEL,  ASSISTANT RUNWAY COACH
Lauren is a freelance model and marketing manager for SuperEats, a superfood snack company. Lauren modeled her way through graduate school, and recently earned her MBA. Lauren has modeled for companies such as Saks Fifth Avenue and Louis Vuitton.  When Lauren was first approached by Chic Nouvelle Model Management to help train and transform the You Night NOLA Class of 2016, she was quick to say "yes" and commit 6 weeks of her life for a good cause.
Lauren has witnessed an incredible transformation among the You Night models. They have developed a great deal of confidence and strength that shows in each of their postures, walks, and attitudes. Lauren came into this experience during a time of transition, and the power and support of the You Night family has helped her define the type of woman she aims to become. Lauren would like to thank everyone for an empowering, inspiring, and fun experience!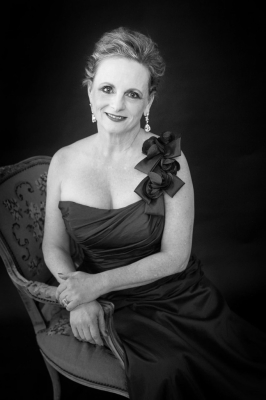 DEIDRA LANGRIDGE

Deidra, a breast cancer survivor, walked the runway in St. Tammany Parish Class of 2015!
She joined the team after completing the program as Outreach Coordinator, whose role is to reach out to former, current and potential participants, and their referring physicians.  "After stepping back from many years in pharmaceutical and other sales, I knew my roles as wife, mother and grandmother were not going to keep me completely occupied or fulfilled therefore I began volunteering with the same infusion office that had helped me though the roughest years of mine and my family's life. The enrichment was so profound that I knew there had to be more I could do beyond the infusion suite to help the ladies whom I sat with week after week. You Night was in its infancy stage when I reached out to Lisa McKenzie asking to become a part of the core group. I knew my passion and personal experiences could benefit You Night and vice versa. Little did I know that within weeks I would be diagnosed with my third cancer, stage one Breast cancer. It was at this point that Lisa as well as many of the other ladies in the class of St. Tammany 2015 request that I become a role model as well as a member of the production team. Now as an Alum, I truly know the value, the importance and the uniqueness that the You Night Empowerment program provides and I will work hard to provide this opportunity for as many women as possible in the future as well as keeping those of us whom have walked the walk together. As Outreach director I intend to do just that as well as pull in as many of our ladies physicians, hairdressers, physical therapist and such."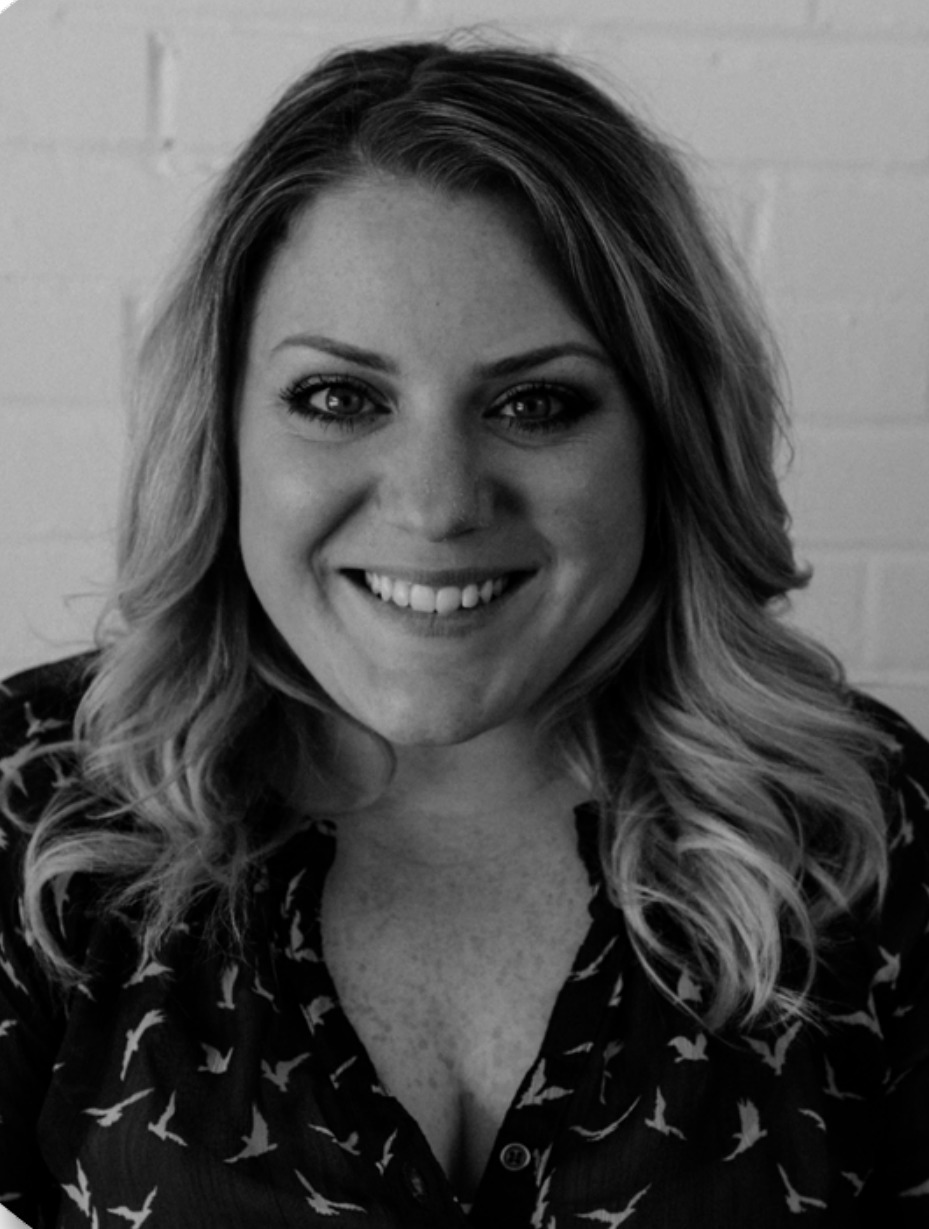 AMY DIGHTON

GRAPHIC DESIGN 
Amy has been with You Night helping with Graphic Design since St. Tammany 2015. Amy will help lead the new "You Night Magazine" project as graphic designer/publisher. Amy has a passion for storytelling. She creates those stories through graphic design, social media, photography, and web design. She is a work from home mom who spends her time helping small businesses establish their brands and build a strong central message through visuals and social media. Amy, a native of Baton Rouge, and her husband Josh have three children, Nate 9, Kate 7, and Emmett almost 2! Her father passed away from lung cancer four years ago and she understands the effects cancer can have on a family. She became connected with You Night last year and has a strong desire to help build and shape their brand story so more and more people can know about the amazing, uplifting experience. 
.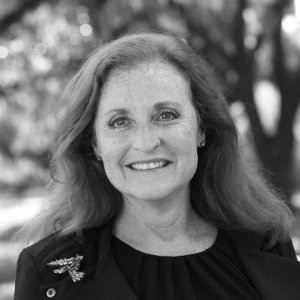 STEPHANIE RIVERS

GROWTH STRATEGIES TEAM
Colonel (retired) Stephanie Rivers served 30 years in the United States Army Reserves. She held two careers simultaneously for the first 20 years until the Army called her to Active Duty in 2005 and she resigned from her civilian career as a Director of Operations. She served in various leadership positions for the next 10 years culminating as a Brigade Commander. While on Active Duty she was diagnosed with Stage III (C) breast cancer. Never leaving duty, she completed surgery, chemo and radiation. Some of her doctors were Army doctors and some not. "I was a treatment gypsy - my surgery was in Florida, my chemo was in New Jersey, and my radiation was in Mississippi, so I did not form a permanent support group except for my family and friends. Of course, I was nearly the sole one in the group that ever had cancer." Stephanie believes that You Night provides women with the space for positive conversation; and a place to cry; provides a place where women can address the angst of being slowed down; provides a place to cheer each other on in all we do, in addition to on the runway. "You Night is special - the women are friends, not just group members. You Night creates ambassadors and the community benefits." Stephanie holds a MA in Management, was awarded the Legion of Merit by the Army, has been a Commander many times, and has been the Founder and/or President of non-profit organizations.  
.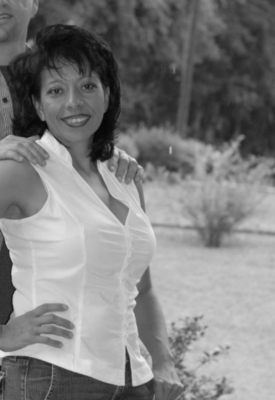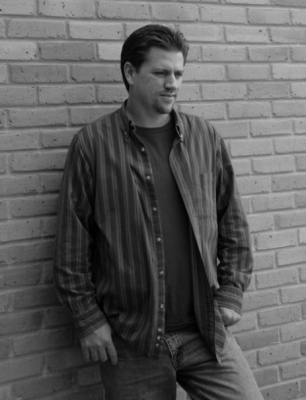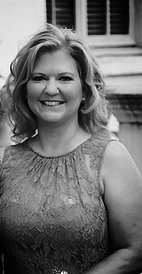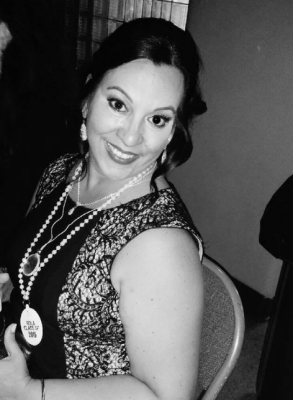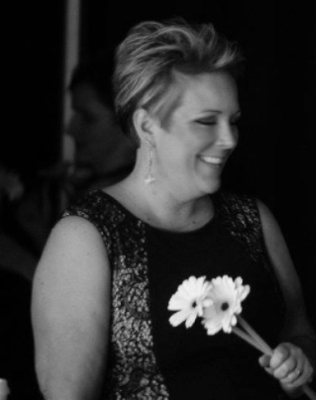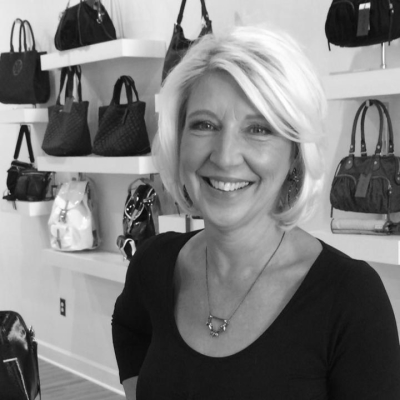 MARGARET ROGERS

EVENT DECORATIONS AND PRAYER TEAM
Margaret has been part of the You Night team since You Night's inception in 2013.  Margaret has a gift of event set-up and decor, and serves on You Night's prayer team -- a resource available to any participants or their families if needed.
WAYNE ROGERS

PRAYER TEAM
Wayne has served as You NIght's prayer team leader, offering 24/7 assistance to models and their families if they ever need prayer support.  Wayne also works as Stage Manager and Asst Director at You Night events with his daughters, Victoria and Amanda.
RHONDA PEREZ
BOUTIQUE LIAISON
Rhonda joined the You Night team in 2013, working as the dressing room coordinator and liaison to the boutiques.  Rhonda helps organzie all the collections prior to and during the show.
RUTH AVILA

Ruth, a breast cancer survivor, walked the runway in New Orleans Class of 2015!
She joined the team after completing the program organizing You Night's "Big Sister" program.  The Big Sister program allows alums to be an integral part of the training so that new participants can ask questions about their health or their runway experience.
.
KRISTYN KEMP

Kristyn, a breast cancer survivor, walked the runway in New Orleans Class of 2015!
She joined the team after completing the program organizing You Night's "Big Sister" program.  The Big Sister program allows alums to be an integral part of the training so that new participants can ask questions about their health or their runway experience.
PEGGY LORINO

CATERING / RESTAURANT SPONSORS
Peggy, a breast cancer survivor, walked the runway in the St. Tammany Class of 2014.!
She joined the team after completing the program organizing all sponsor donations for food and beverage.

To send a message to one of our team members, click this link.  We normally respond the same day.  You can also contact us at 877-591-5936 x0